Breaking News: Record-Breaking Sale Shatters Westshore Area's History!
A stunning waterfront home in the sought-after Beach Park neighborhood has just sold for an astonishing $12.35 million, marking an unprecedented milestone as the largest sale in the history of the Westshore area. This groundbreaking achievement, confirmed by the Multiple Listing Service, has set a new benchmark for luxury real estate in Tampa, Florida.
Nestled at 42 Sandpiper Road, this magnificent property spanning 10,474 square feet has attracted an undisclosed buyer, who recognized its unparalleled charm and opulence. With a sales price averaging an impressive $1,179 per square foot, this home has not only raised the bar for the Westshore area but also clinched the title for the highest-priced spec home ever sold in Tampa. Its allure knows no bounds.
The visionary behind the construction of this architectural marvel is Tulia Homes Designs by Tide Homes, renowned for their exceptional craftsmanship and attention to detail. With seven spacious bedrooms, eight-and-a-half baths, and a host of exquisite amenities, this home exemplifies luxury living at its finest. Encompassing an office, media room, game room, home gym, and even a massage room, this property spares no expense in providing an unparalleled living experience.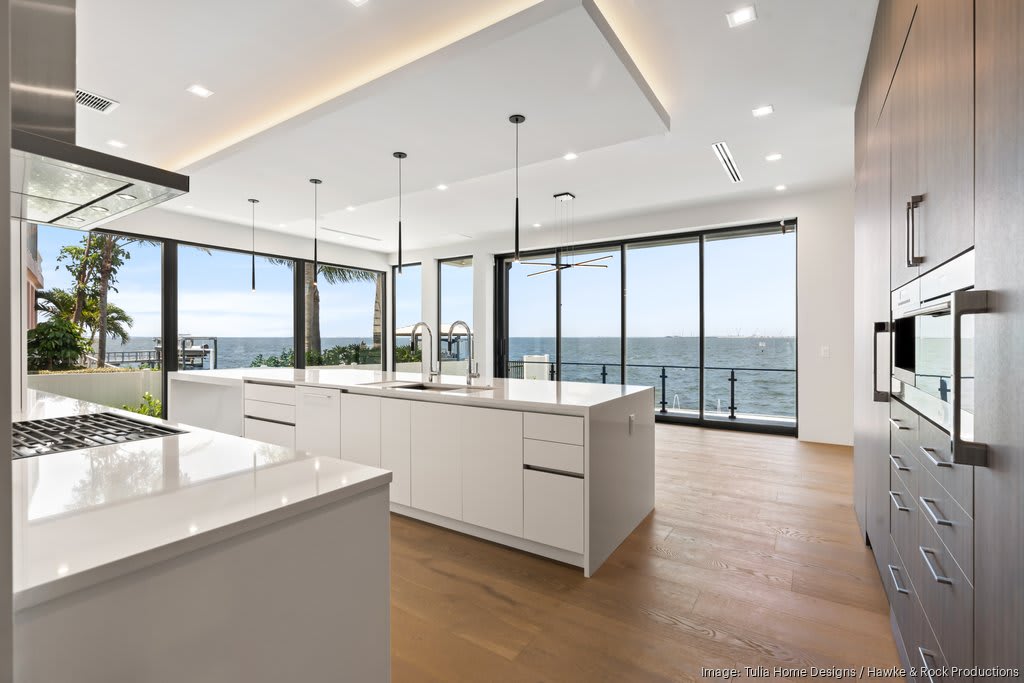 The chef's kitchen is a masterpiece in itself, boasting state-of-the-art appliances, a walk-in pantry, a full wet bar, and a wine cellar that would make any connoisseur envious. Prepare to be awestruck by the grandeur of a 38-foot floating staircase, expansive terraces, and imported Italian porcelain tile that further enhances the home's distinctive appeal.
When it comes to outdoor indulgence, this property leaves no stone unturned. The custom pool and spa beckon you to relax and unwind, while the outdoor kitchen allows for culinary adventures amidst the refreshing breeze. Picture yourself basking in the sun on the sundeck or enjoying captivating evenings by the fire features that add a touch of enchantment to the surroundings.
Practicality meets elegance with a garage capable of accommodating eight cars and even room for lifts. With impact windows and an elevator, convenience, and safety have been seamlessly integrated into the design. Plus, this remarkable residence enjoys a superb location, merely 0.2 miles away from the Tampa Bay Marina and a short 0.4-mile distance from I-275, ensuring easy access to the best that Tampa has to offer.
Beach Park, the privileged setting of this extraordinary property, has rightfully earned its reputation as one of the top five "Best Places to Live in Florida" according to Niche. This prestigious data-driven platform evaluates cities across America. This coveted neighborhood now proudly boasts a new landmark in its record books, and residents can revel in the knowledge that they are part of a community defined by exquisite taste and sophistication.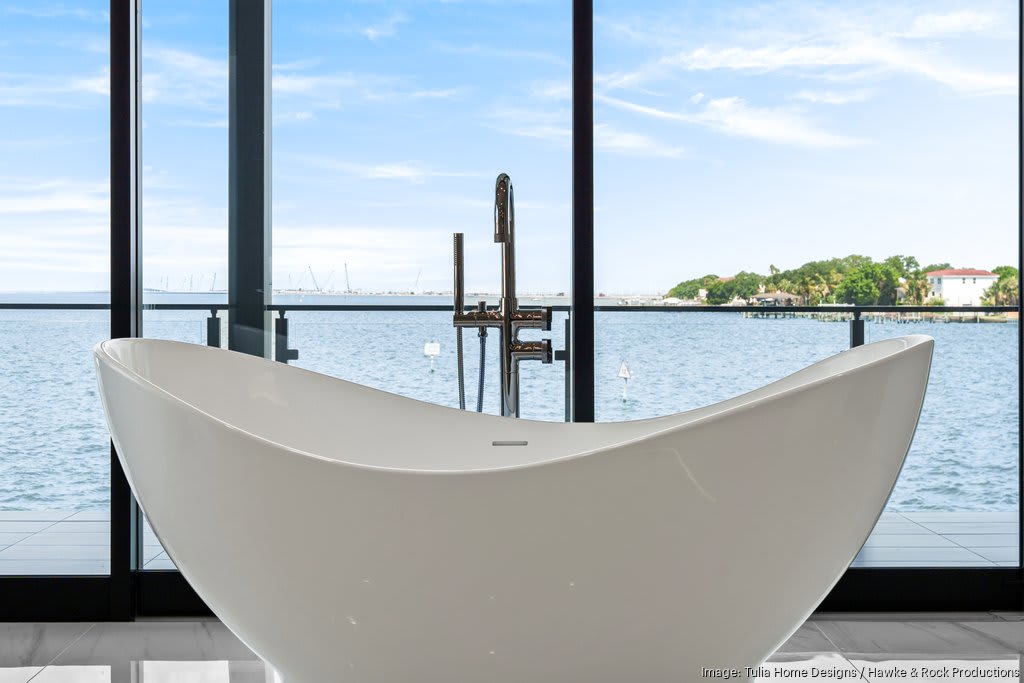 As a top-producing real estate team in Tampa, we are thrilled to witness such monumental achievements in our local market. This record-breaking sale is a testament to our beloved city's allure and desirability. If you too are captivated by the elegance and luxury that Tampa has to offer, don't hesitate to reach out. Together, we can uncover your dream home or help you seize remarkable opportunities in this dynamic real estate landscape.